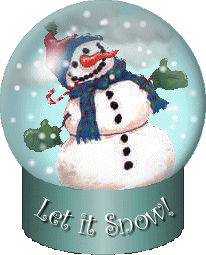 It's another week already at Classic Cinema Online! My how time flies this time of year! This is truly an exciting month for us, as well!
We start this week off with a special page for holiday movies and cartoons. If you check out our genre menu on the left, you'll see a special menu button at the top, it will remain there through New Year's Day.
---
A VERY SPECIAL ANNOUNCEMENT:
It's our first birthday this month!
We turn 1 year old on December 27, we first published on December 28, 2006.
I can't believe how fast this year has flown by! In fact, it went by so fast, I almost forgot all about it until last night as I was preparing to update this week. It's been a great year, and I'm looking forward to another great year!
Thank you to all of our visitors, friends, and participants for making Classic Cinema Online what it is today.
---
This Week's Features:
**Check out our
Holiday page
for 11 classic holiday cartoons and several holiday movies (including those that were featured last week)
*Scrooge
*Meet John Doe
*Death Machines
*Borderline
*Rain
*Rhythm In The Clouds
*My Name Is Nobody
---
Playing With Our Banner
You may see the banner change a few times, I've been messing around with new banner ideas for a 2008 banner. Be sure to send me a shout letting me know what you think of the different banners as I play around with them.
I'm not so fond of this current one, myself, (with the movie posters in the background) but I'll leave it until I get another one going in a day or two.
Have a great week!